Charles Fear
I spent my first year as a Lukie at Killerton 1967-8. I was room mate with Howard Cowley (Dow) and then Bob Windsor. I wasn't really a ruggerbugger but enjoyed the atmosphere of the place. I was friends with Fred Sedgewick who I succeeded as Senior Library proctor and editor of 'Accent' in my final year. I spent two years at South Cloisters and then my final year at Rowancroft Court, under the gourmandizing eye of Wally Rice!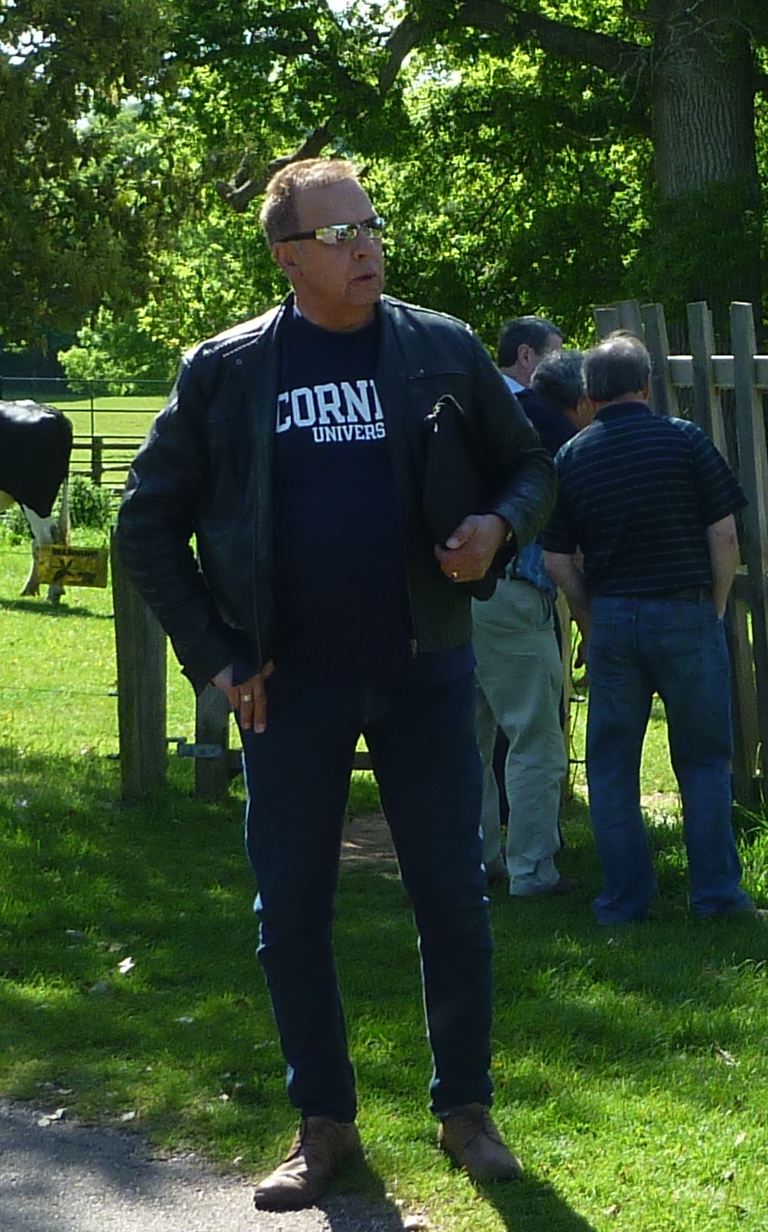 I remember Pete Cloke well and David George. Alan Halliwell "from Wigan" with his revolutionary use of Mum roll-on deoderant (which caused him to be hazed, poor chap - but he was way ahead of his time in body care. I remember Sir Richard and dear Lady Anne - real aristocrats - and he was a mean squash player aged 72! I remember Stewart Wims (proctor) at 'The Deer Leap' pub crawl (to induct us innocent freshmen) after beating feable Rolle College at Rugby (what else?). Stewart was reposing in the gutter with 26 pints allegedly on the way through him! Some achievement. He was a handsome red-blooded guy all others envied!

I remember the big summer rock festival with the group 'Marmalade', Dave George and co roaring round the perimeter of Killerton grounds in his landrover to keep out interlopers, the big celebratory DJ dinner in Exeter for the whole house afterwards. I was in the chorus of the college version of 'Gondoliers' that hot summer and 'Iolanthe' the following - good fun, combined with Dartington College.

I remember John Pountain, Head Proctor, who went on to teach Maths at Wyndham College, Norfolk.

In College I remember Barry Minto (top rugby guy), Ian Giles (music) , Roger Butterworth (History) Garth Wright (Geog- from Barnstable), Garth Regrave (PE, grandson of Sir Michael Regrave - brewed deadly, explosive lager in Rowancroft Court) and with effort could probably recall a few other nutters!

My career in brief:

BEd (Eng, Hist, Ed) 1971

Dane Court Grammar, Broadstairs, Kent (great first school) till 1973

Impington Village College, Cambridge, till 1980 (another great school) 2nd in English

Farlingaye High, Woodbridge, Suffolk till 2006 (head of Eng) but with three years out on Fulbright teaching exchanges to USA:

i) Auburn High, Upstate New York 84-85
ii)Hamilton High, Holland, Michigan and also part time at Hope College University 94-95. Went out West and rode Cowboy style Spanish saddle, though not quite Clint.
iii) Saint Francis Senior (college prep) High, Mountain View, Silicon Valley, California (where Google is!) 2004-5. Fantastic school - taught politics and mod world Lit to Seniors

Took wife and family on these! Have visited 39 states.

Did MA part time at Cambridge University Institute of Ed in Ed Theory and Administration in 1989

Retired early from Farlingaye, Woodbridge, 2006. I pity any poor sap taking up teaching now. We worked hard, but it was good, by and large.

Married 1979 (music teacher and bell ringer, Glenys - Welsh!): products of loins include -Daughter (30) Ruth, Lawyer; Son, Edward (did Physics at Imperial and has converted to Law) 24; and William (15) still at Farlingaye, plays electric guitar and classical clarinet.

Whilst teaching in Cambs, I took up rowing Eights with the City and 99 clubs - loved it! Rowed Tideway (Thames) Bumps and various regattas, including Bedford. Played cricket badly for Impington.

I still ride 750 cc Suzuki GSXR racebike and get to Snetterton and BrandsHatch for BSB etc. I sing in choir at Aldeburgh - we did Verdi Requiem at Snape Maltings last May with an orchestra of 80 plus and choir of 200 plus - exciting stuff.

Ilnesses in last three years: stroke (minor) and atrial fibrillation - brilliant op at Papworth Hospital to cure it; 6 month ago, Malt lymphoma (rare and non fatal cancer) on right eye, successfully treated at Ipswich hospital (fingers crossed). I am still vertical and planning trip a to Cape Cod this summer to stay in a friend's house in a town called (laughably) Dennis, near the Kennedy encampment and about 60 miles from Boston.

I'd love to meet some of the ex-Killertonians and see what's become of them. That place was seething with youthful pent-up testosterone, only partly sublimated by Rugby , wick-dipping and Booze. Where has our youth gone? You can see pic of self and two sons on Facebook. Have grown fat since droppin the evil weed 11 years ago. An trying to slim down.