The Bar!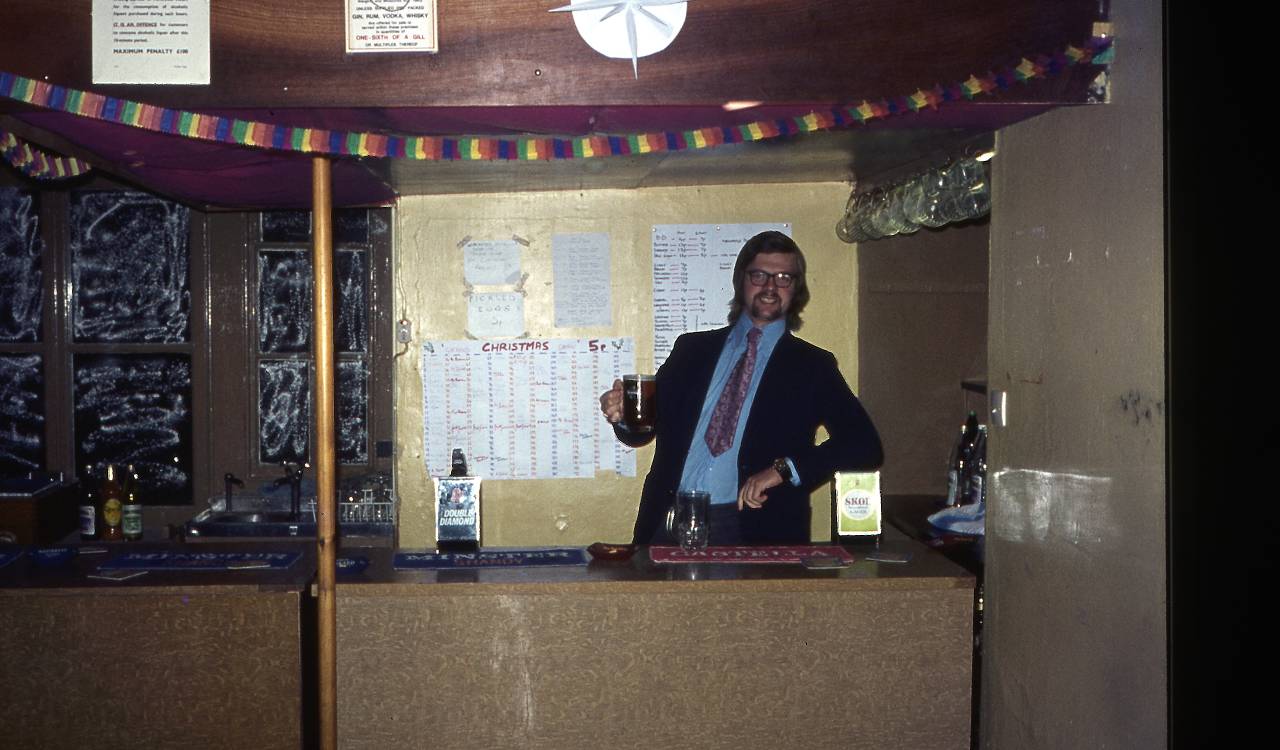 The Bar was the focal point of the House.
It was often the first place that new house members were taken to on their arrival at Killerton.
Six days a week it opened for half an hour before dinner and then again, straight after dinner until closing at 10:30 (mostly!).
On Sundays it would open for half an hour before Sunday lunch so house members could purchase a glass of sherry (?) to accompany their lunch. It also opened after sports matches for home and away teams.
Beer was signed for on a "tab". People would volunteer to act as barman for an evening.
Once a week, the bar treasurer would visit house members and encourage them to pay their bar bill.

Two main beers were "on tap" in the '70-'73 years, Tartan Bitter and Whitbread Tankard. It was the Tartan that tended to get the most visits!
In '74 the Social Committee negotiated a deal with the Ind Coupe brewery who refurbished tha bar and installed Double Diamond as the main draught beer.
..