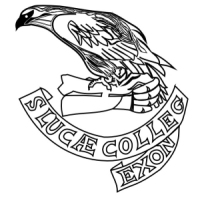 Zoom meeting
4th February 2021
Zoom meeting scheduled for Wednesday 10th February at 1900GMT.
If you have Zoom installed than here are the details:
Meeting ID: 772 430 9191
Passcode: killerton (lower case)
I hope some of you are able to join in.
********************************************
Peter Cloke was kind enough to reply to my earlier enquiry about the photo of St Thomas High School staff. He was able to confirm that it was indeed Stuart Wimms in the front row of the staff photo. Stuart became deputy head at the school when Peter's two boys went through the school in the late eighties.
********************************************
I have had a few emails bounced recently. Presumable some people have changed their email address. If anyone has contact with them, please pass on my email and ask then to get in touch (assuming they'd like to continue receiving my ramblings):
Kevin Deadman
Charles Todd
Tim Gregory
********************************************
Somewhile ago, I received this message Nick Givens at St Luke's. As a few people have joined recently, i thought I'd resend it:

I'm sorry to convey the sad news that our former colleague Jack Priestley died peacefully yesterday.

Jack was a student at St Luke's College, probably for three years between about 1954 and 1959. We don't know whether he was Killerton resident.

Subsequently Jack was a lecturer at St Luke's, through the time of the merger with the University until 1991, then he was Principal of West Hill College in Birmingham, then from 1997 again a lecturer at St Luke's (by this time known as Exeter University School of Education) until he retired (although he continued in an a honorary role for some years beyond this). It was at the time of the merger, in 1978, that he wrote the illustrated College history that (so usefully) is available on the Killerton Memories website.

We would like to put together a more detailed biography. Any information / memories that the Killerton Memories group can offer – of Jack the student or of Jack the lecturer- would be most welcome. In particular, I'm trying to track down the specific years in which he was a St Luke's student, and the year in which he first started as a lecturer.

I've copied in my colleague Jo, who is also keen to do justice to Jack's memory. For the record, Jo and I are almost the longest serving members of staff- I date from 1992, Jo from a couple of years earlier.

With best regards,
Nick Givens
Senior Lecturer in Education
CSSIS Inclusivity Representative
'Safeguarding BAME Students' Project Leader
Graduate School of Education
University of Exeter
01392 724869
St Luke's Campus, Heavitree Road, Exeter, EX1 2LU
www.exeter.ac.uk/teachertraining
********************************************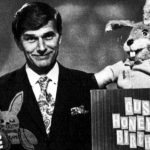 I did my final teaching practice in Axminster. Whilst recovering from the excesses of the day, I would watch TV in my digs. A regular feature was the Gus Honeybun Show.
People would write in and ask for Gus to bunny hop, usually the number of hops being their age. The one that always amazed me was one of his "tricks". He would be asked to switch off the light! What TV? To watch a blacked out screen! Looked forward to every night!