Killerton Cricket
When Sir Richard and Lady Anne passed ownership of the estate to the National Trust, Lady Anne insisted that the cricket pitch be retained in perpetuity as a cricket ground for use by the community.
During our time at Killerton we had the opportunity of playing on the ground. There are a few photos surviving of those times.
The "Pavilion" in 1973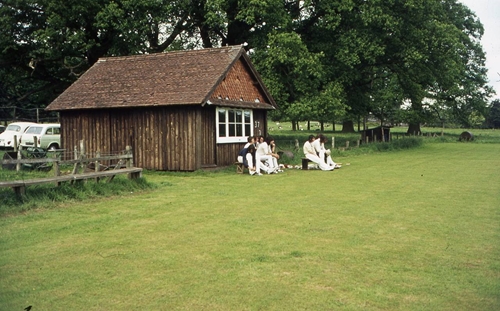 Thank you to Roger Dickson for passing on this photo of the 1970 team.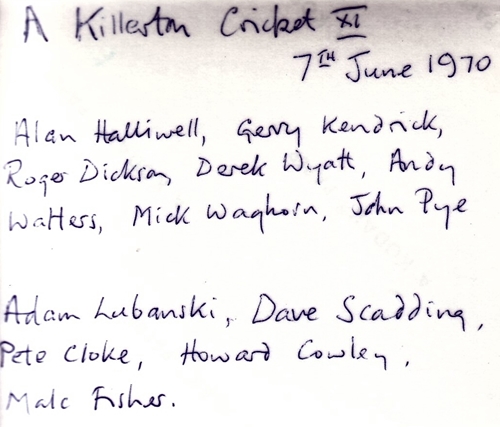 Here the 1973 team:
Returning in 1974, a number of Ex-Killertonions formed a team to challenge the youngsters, once again, thanks to Roger Dickson for these:
: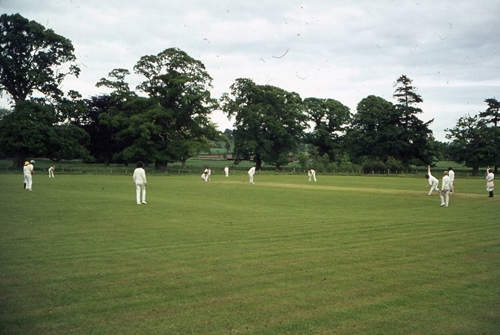 The Ex-Killerton team: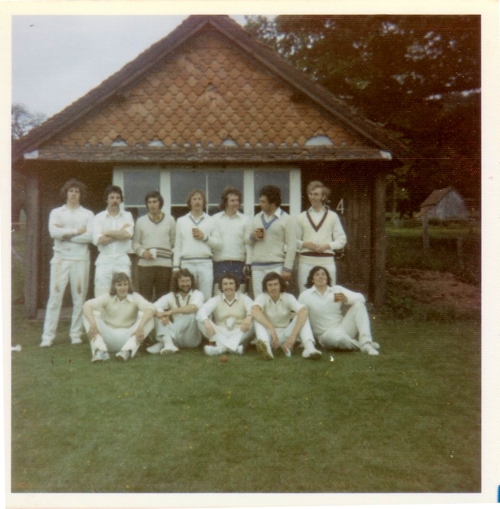 .. and the resident 1974 Team:
.... by this tme, it would appear that standards had reduced somewhat: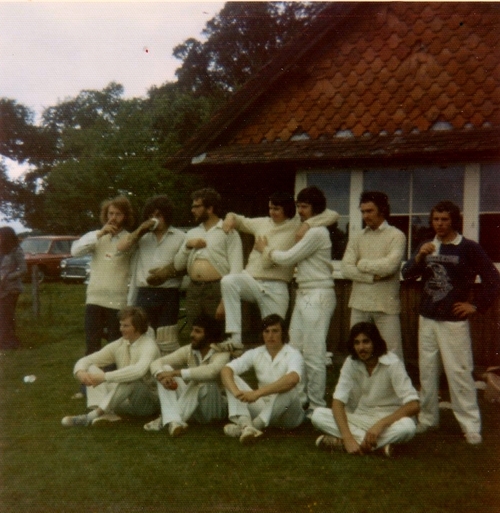 ... after the match: