Bournemouth Get-together 1975
Following our get together in 74, we tried a similar arrangement for 1975. As Paul Nation was now based in Bournemouth, we arranged to meet there in the Station Hotel.
Paul Goodwin came to Portsmouth a few days previously and we drove down together to Bournemouth. We arrived at the Hotel at the appointed time. We ordered a drink and chatted with the locals. Presently Roger and Anne Herd arrived, and later, Martin Field.
We had a few drinks and eventually decided to search out Paul Nation. Roger and Anne went back to their campsite – they were camping just outside Bournemouth, whist we went off to find Nation's flat.
The exact order of things has become a little hazy with the passing of time – and obviously some measure of inebriation. I don't recall how we spent the evening though I assume we went somewhere and clearly drank somewhere. Maybe the others will be able to fill in a few gaps.
I do recall waking up the following morning in my sleeping bag on the floor in Nation's flat. Paul Goodwin and Martin were wrapped up in their sleeping bags and dozing quietly.
We sorted ourselves out and once cleaned and dressed we went to a nearby cafe for breakfast. A good breakfast and the probably the best tea I can ever remember drinking. I think I drank four mugs of it.
We emerged from breakfast and spent the morning wandering along the seafront, drifting idly, chatting and enjoying the sun.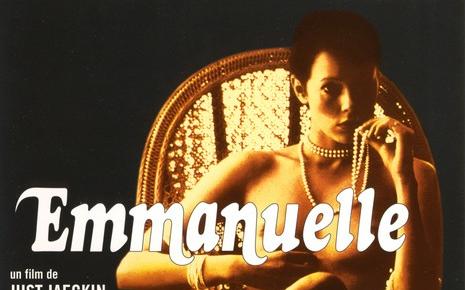 We came across a cinema and agreed it would be good to watch a film – an opportunity to resurrect the Killerton Cinema Goers Society - especially as Emmanuelle with Sylvia Kristal was showing. We had an hour or two to kill before the start of the film, and as there was a hairdressers nearby I took the opportunity of having a haircut!
The film was excellent! We did not get around to writing a formal review for the Killerton Noticeboard.

It was still early afternoon and Nation pointed out that there was a donkey derby going on just along the road so we wandered along. I think we had missed the first race but we were in time for the second. Nation had bought a race card and was eagerly studying the form of the runners. I know I should have known better but when it came to placing bets I sought his advice! Well, from the four races we watched every donkey we backed came in last! However, a very pleasant afternoon and quite an interesting experience.
It was around this time that Nation told us he had to leave for France that evening. He was playing in a Tennis Tournament on the Sunday. We pointed out that all our belongings were in his flat – and three of us were supposed to be sleeping there. Not a problem. He had to go back to the flat to collect his stuff so he would leave the key to his flat on the cupboard by the main front door. With that he vanished into the crown leaving us quietly drinking in the sun – and beer.
Later that evening, we made our way back to the flat. We walked through the front door and looked for key! No key. Bearing in mind it was late, so trying not to look suspicious; we searched (quietly) the entrance hallway, behind the cupboards, under chairs. No key! We went upstairs to the flat and searched around every item of furniture in the hallway. No Key.
We gave up and in the end decided we would have to sleep in the cars! Not the most restful night. Cold and exceptionally uncomfortable but we managed to doze through most of the night. In the morning we waited for the café we had visited on the previous morning to open and had breakfast – and a warm up! By the time we finished breakfast it was some time after eight thirty and we made our way back to the flat. We needed to recover our belongings. We searched again, this time in daylight. Still no key. We went up to the flat and in desperation we decided we would try to break-in. Fortunately the cleaner was there and after much sweet talking by Martin we persuaded her to let us in using her master key.
We recovered our stuff and left a brief note for Paul thanking him for his hospitality.